Welcome
Located in Des Moines, Ball Team Construction Services is one of the leading general contractors and construction managers in the state of Iowa. It is our mission to create a successful partnership with our customers throughout the entire construction process–from preconstruction and site selection to design build and project management–and exceed our client's expectations in every way. From community churches in Central Iowa to Des Moines restaurant renovations, we have worked with a variety of industries and have learned the needs and expectations of each. We build more than just buildings; at Ball Team, we're dedicated to building long-lasting relationships with our clients, subcontractors, and suppliers.
Des Moines
Commercial Construction Company
With our industrial expertise and extensive experience in commercial and healthcare industries, Ball Team Construction has the knowledge and skill set to execute any project according to your vision. Commercial construction contractors must be accurate, timely, and transparent when it comes to building or remodeling your space. Our team prides itself on our commitment to providing quality construction services and implementing methods that are both cost effective and efficient for our clients. Ball Team's construction bids are competitive, our team is dedicated, and our full-service, client-centered practices are second to none.
Construction Experts
Committed to Safety
Apart from expertise and value, Ball Team takes safety and environmental responsibility very seriously. In order to promote a safe project environment for all of our customers, contractors, and managers, each project personnel has earned a 30-hour OSHA Safety Certification and a First Aid and CPR Certification. Three of our team members have also earned their accreditation in Leadership in Energy & Environmental Design (LEED), which means Ball Team constructs buildings that promote clean health and renewable energy, saving you money and conserving our planet's resources.
For your next commercial construction or remodel project, you want to work with the best construction company in Iowa. Choose to Build with Ball, a construction contractor dedicated to exceeding your expectations through integrity, expertise, and value.
Project Team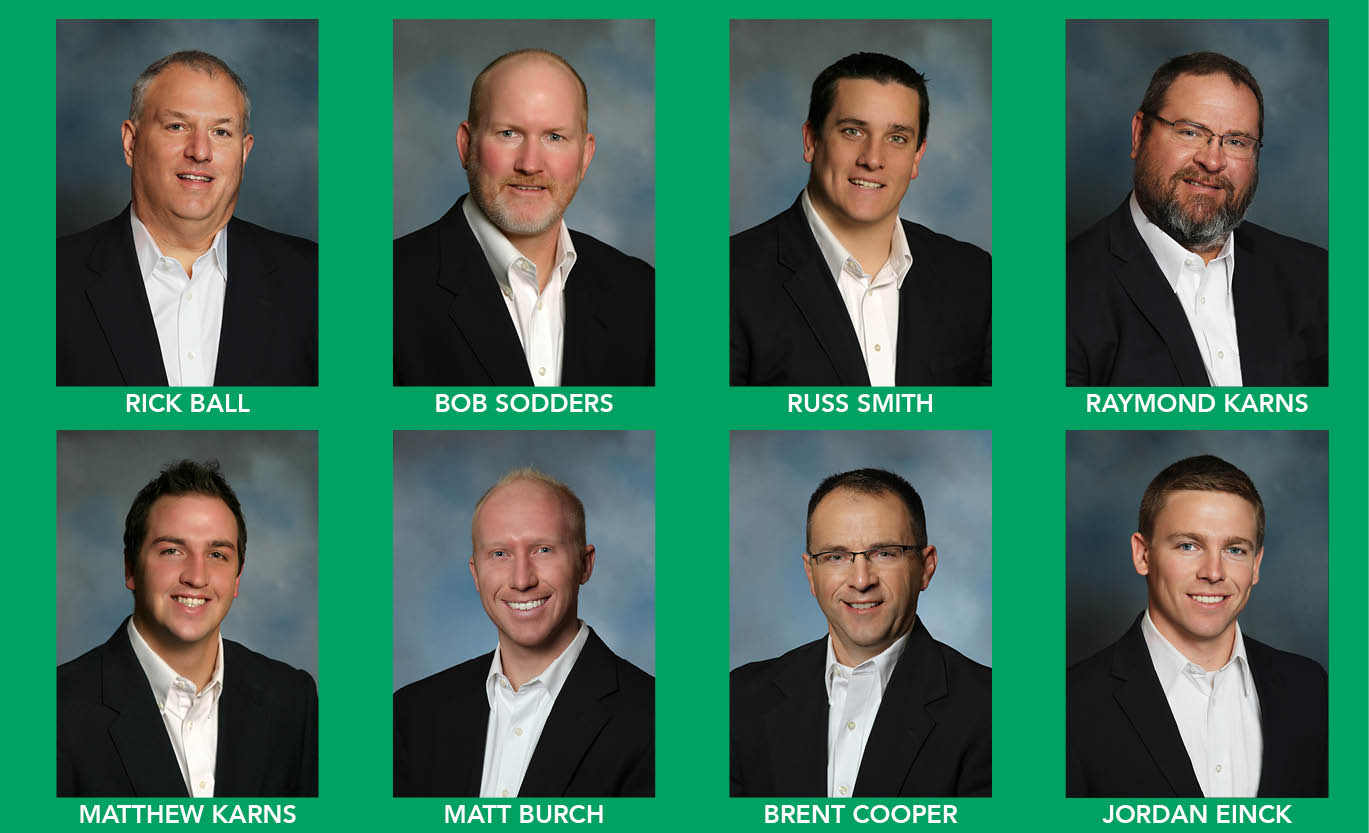 The individuals who make up the Ball Team have been selected because of their project experience, their subcontractor relationships and their ability to manage large, complex projects while maintaining budget and schedule.
Get To Know Us
Latest News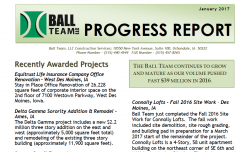 Read our January 2017 Progress Report
Read More